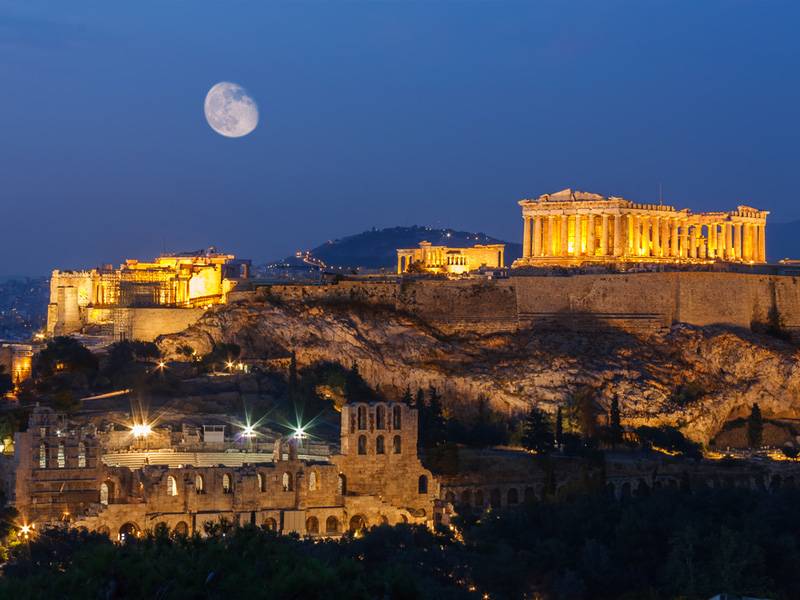 Explore the beauties of mainland Greece!
The interior of Greece will astonish you with its rich variety and pure charmHow is it possible that such a small country has so much to offer? Maybe it's time to find out. Continental Greece, with its succession of landscapes etched in high relief, is a treasure chest of unique experiences whether in the great outdoors or in the realm of culture.
Here you will find some of the most popular landscapes in Greece – landscapes with alpine valleys, mountain peaks above the clouds, gorges and canyons, paths through oak, beech, and plane tree forests, rivers spanned by arched stone bridges, watermills, waterfalls, national parks with rare flora and fauna, precious wetlands. And in the midst of it all, the human element, centuries of Greek civilization in harmony with the environment: there are rustic villages, ancient ruins – always occupying the most dynamic location in the area, hot springs, isolated monasteries and chapels, castles, towers and abandoned hamlets, cheery mountain towns, and ski centers with beautiful chalets.
Popular destinations in mainland Greece
Every corner of mainland Greece will leave its imprint on your memory. From traditional Pelion to the Zagorohoria, the valley of Tempi, celestial Olympus, Meteora with its awe-inspiring monasteries perched on pinnacles, to Ancient Dion, these are unique destinations of rare natural beauty with a rich history and traditions. You'll discover nature at its most transcendent in the mountain areas of Elati and Pertouli, around Lake Plastira, Lake Kerkini and Lailia, Valia Kalda and Metsovo, the Prespes lakes with their hermitages and rare bird populations, and Nymfaio.
Contact Us
Highlights of Palermo yacht charter base
Mythical Peloponnese
Macedonia
Halkidiki
Temple of Poseidon in Sounio