LOCATION :Argosaronikos Islands
DURATION :7 DAYS / 7 NIGHTS | MILES :184
ROUTE :Athens – Poros – Spetses – Nafplio – Hydra – Epidavros – Aegina – Athens
Day 1: Departure from Athens ( Marina Alimou ) to Poros
Before we begin our sailing trip all the instructions will be given concerning the sailboat, the legal documents, and your safety during the sailing cruise. After this short briefing, your captain will explain to you your itinerary options based on weather conditions. You will decide where you would like to sail together with your captain.
Then we set sail for Poros island, a spectacular sailing trip, because it leads us along the full coastline of Athens and Piraeus. Poros is a small, volcanic island of great beauty.  It is considered a very romantic place, but is also great for families.  Take the time for some nice walks in its beautiful nature. Do not forget to visit the lemon forest of nearby Galatea. There are nice small taverns in the pedestrian street on the front of the beach. At night go for a drink or just relax in your sailboat!
Day 2: Poros to Spetses
From Poros we set out toward Spetses island, the island of the aromas (isola di spezzie). Spetses island has a very wide bay where your sailing yacht will be anchored. Here in Spetses history meets the great nature and tradition. The combination of sea and pine, creates amazing views of natural beauty.
Take a romantic trip around the island and admire the grand mansions adorning the narrow streets of the island. During September there is an event you must not loose, when "Armata", a truly impressive re-enactment of a naval battle takes place ever since 1931.
Day 3: Spetses to Nafplio
Today you have only a short island hop in a very protected bay. At the end of this sailing hop we will arrive at Nafplio town.
At a first glance, Nafplio looks like an Italian city because of its architecture and the colourful houses. Nafplio has a quite an interesting architecture, with many traces of eighteenth century european towns, Byzantine and Ottoman influences. Many of the old town's buildings date back to two hundred years ago.
You can walk from one end of the town to another in no more than 30′, and that's why you can see couples in love, happy kids, and large groups of friends everywhere in the town, always walking around and enjoying the beauty and easy living the town offer to its visitors.
Of course do not forget to visit the Palamidi fortress, standing like a crown over Nafplio and of course the Bourtzi island with your private sailing boat.
Day 4: Nafplio to Hydra
The 4th day we will begin early in the morning towards the island of Hydra. There is a little more sailing but we will pass by the beautiful coastline of Argolic gulf with the necessary stop for swimming and snorkelling.
Hydra sits up the slopes of the hills around its wind protected harbor and is considered one of the most beautiful and cosmopolitan islands in Greece. It is has a particular characteristic and atmosphere, ideal for sailing boats charters and motor yacht charters. Hydra town is a lovely place just for strolling around the stone houses nestling in a rocky landscape. Even though it has a good nightlife, it is quiet since cars and motorbikes are not allowed! There are countless restaurants and bars and the whole effect is enhanced by the absence of motorised transport.
Day 5: Hydra to Epidavros
The 5th day has already come. We continue our sailing tour in the Greek islands towards Epidavros
Epidavros is a special place. Is a small, beautiful fishing village with great fish and wine, but a very important city in ancient Greece. Our vote for the most charming town in Greece and a good home base for exploring ancient ruins. The asclepieion at Epidaurus was the most celebrated healing center of the Classical world. The highlight of Epidavros is its fine theater with the acoustics to be perfect. Sitting in the most distant seat as your travel partner stands on stage, you can practically hear him as he is next to you.
Day 6: Epidavros to Aegina
For our next hop from Epidavros to Aegina it will take only 2 – 3 hours sailing. Aegina is a popular stop for sailing charterers, sailing the sheltered Saronic Gulf. It is a remarkable island for eating, swimming, shopping, and clubbing. Before go for eating do not forget to visit the Temple of Aphaia and Archaeological site of Kolona, five-minute walk from the port at Aegina. The Huffington Post named Aegina as "the most beautiful Greek island that you haven't heard of". So enjoy the Day Cruise in Aegina.
Day 7: Aegina back to Athens
Our 7 days sailing tour is coming to an end. Enjoy the amenities of your sailboat for a few more hours, on your way to Athens base. At the evening we have our final dinner together, back in the commotion of the city, back to life ashore.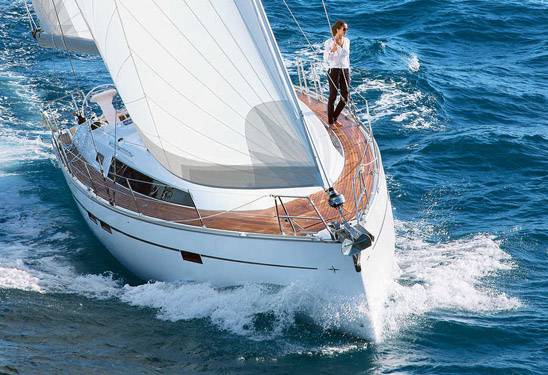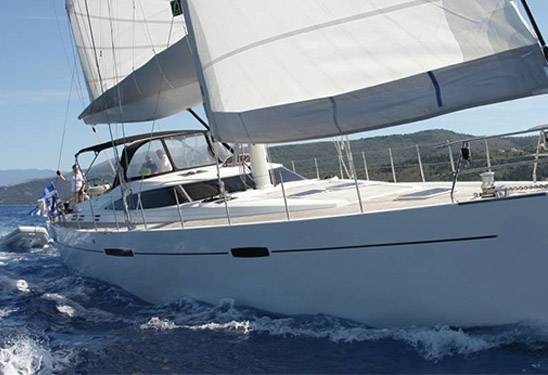 The route is always flexible depending on your wishes and the weather conditions.
The weather during your sailing tour will be most probably ideal, since you sail in protected area and the wind shall not exceed 4-5 Beaufort
The island hops are only 15-50 nautical miles, a short sail leaving you plenty of time to enjoy the places