CREWED YACHT CHARTERS
Our Crewed Yacht Charters are the pinnacle of all-inclusive luxury: a floating five-star hotel where you are the only guests. Sit back and relax – your crew is there to fulfill your every need. A professional captain will navigate your customized itinerary, and a hostess will act as your personal chef, making culinary magic with your custom provisions. Pack your days with activity or simply let the good times roll and relax aboard your floating villa. This is your opportunity to be completely spoiled in the paradise of your choosing.
Sail the magical Greek waters. Best prices owner directly. Customized charters with all-inclusive packages. Day trips to Mykonos and Aegina.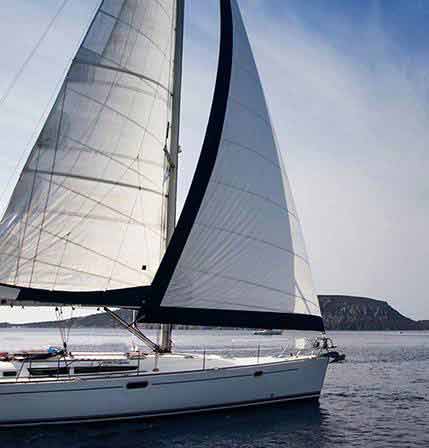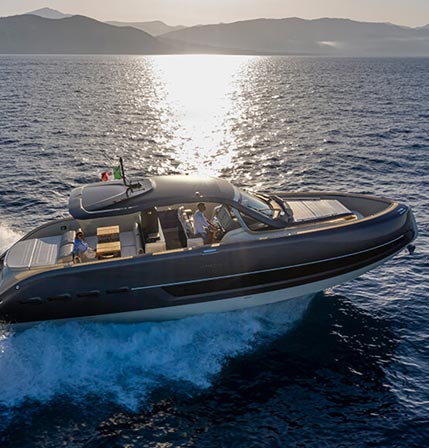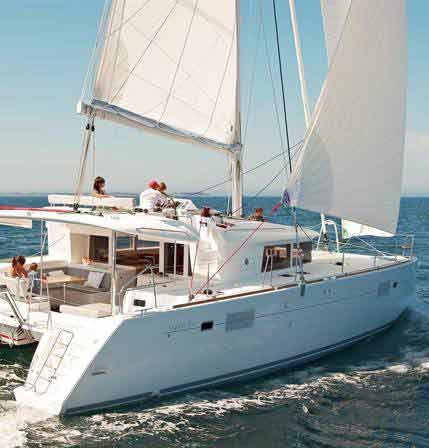 Athens Day Trips – Magical Experience in Greece | Testimonial

"Thanks for being a wonderful crew. You made us feel right at home( and you even spoiled us!) on the Summer Breeze. We enjoyed every minute of our sailing trip and you took us to some beautiful places.Nikos, you were a great captain. We felt very safe in you hands. Thanks for making us laugh & teaching us about Greece."

Summer Experience in Greece | Testimonial

"Thank you so much for sailing us around the Greek islands. I had a wonderful experience and I am sure that we will come back again. You guys were the best crew that we could have asked for. Our family would all be lost at the bottom of the sea if you weren't here. You live in a magnificent place!  Nikos, thanks for sailing us everywhere and making us laugh. Live your lives to the fullest. Make every minute count. You guys are the best! Thanks again!
Molly Sullan"

Unique Experience in Greece | Testimonial

"The trip has had all the right ingredients, good food – WOW! Good company, good weather, great hospitality. Greece is a wonderful, magical place.
We will be back.Thank you
Jean, Scott"

Aegean Experience | Testimonial

"I spent one wonderful sailing week with my family in the Lagoon 400 catamaran. The four of us enjoyed very much the sailing experience with Summer Breeze Yachts and I would recommend it to anyone willing to spend time discovering Greek islands and sailing. The yacht was new, clean and very comfortable.  I really hope to repeat this amazing experience once again next year'."

Pedro VELAZQUEZ

Unforgettable Experience in Greece | Testimonial

"I would like to thank you for the fantastic days sailing on your yacht. It was a great pleasure for us and the adventure will remain unforgettable for us. Should mention that everything was perfectly organized and the yacht looked very well-kept. Wishing you very success in your business. Hope to see you again."

Борис
Closing your eyes and discovering
that the Aegean is just one breath away.
Find a yacht
Get a step closer to your Mediterranean sailing adventure.
Make a booking
You can rent a motor & sailing boat, or if you prefer a more comfortable and spacious sailing experience, you can also rent a catamaran.
Tell us what you need.We will do the rest
Do not waste a second - find your perfect yacht for charter in the Mediterranean and send us a request for yacht charter.
Find out more about our sailing
suggested island itineraries.
Unique experience
Wild, exotic and remote; cosmopolitan and cutting-edge;
untouched and tranquil, discover our incredible sailing
FIND OUT MORE
CHECK DESTINATIONS
Summer Breeze Yachts. No holiday on Earth is like one that floats on water.
We'll make your summer holidays unforgettable
Greece is a land of culture, history and remarkable beauty. Explore spectacular golden beaches and sun-soaked islands. Dine at cosy tavernas and discover beautiful islands. It's a land suitably fit for the gods. One of the true joys of a Greek holiday – as over 25 million tourists a year know full well – is that there's an island for every kind of escape. If you're searching for a blissful slice of paradise, you should come immediately.
CONTACT US